Veneers – Rocky Hill, CT
Perfect Your Smile
with Dental Veneers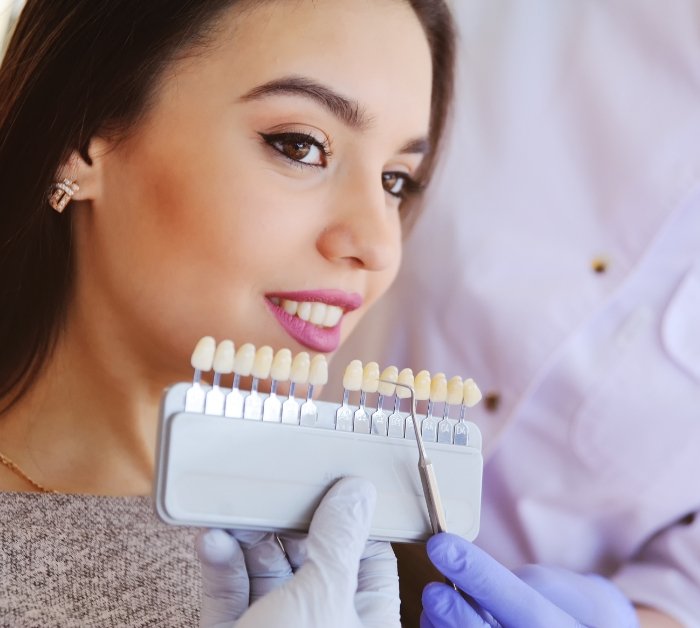 Not everyone is born with the perfect smile that they have always dreamed of. The good news is that you don't need to settle for teeth that you aren't confident showing off. You can choose to perfect your smile with dental veneers. At Dental Essentials, we offer high-quality veneers in Rocky Hill to help patients achieve the gorgeous, red carpet-ready smile that they are looking for. To learn more about dental veneers or to schedule a consultation, give us a call and we'd be happy to help you out.
Why Choose Dental Essentials for Veneers?
Dentists with Decades of Experience
Made from High-Quality Porcelain
Dental Insurance Accepted
What are Dental Veneers?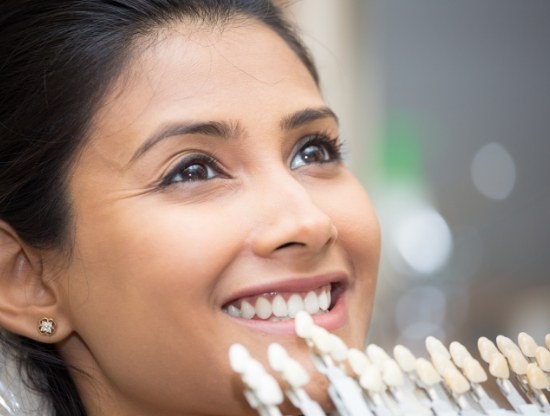 Dental veneers are thin shells of tooth-colored material that are placed over the front surface of the teeth to mask imperfections. They have the ability to cover up all sorts of imperfections, like teeth that are cracked, chipped, misshapen, discolored, undersized, gapped, and more. The veneers are made out of dental porcelain and ceramic, so they closely resemble your natural tooth enamel. These materials are strong and prevent stains and chips from occurring later on.
The Process of Getting Veneers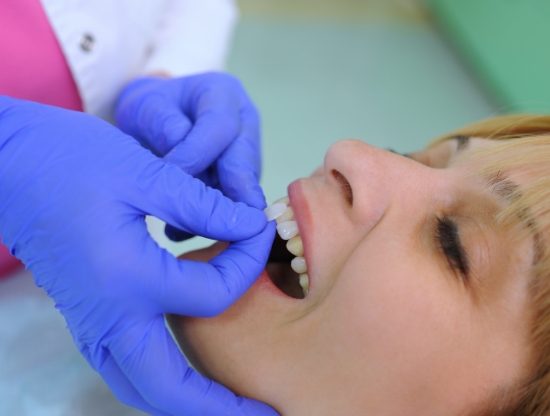 During your initial consultation, you will discuss your smile goals and how veneers can help you get the results that you're looking for. If you make a good candidate for the treatment, a small portion of enamel will be taken off the front-facing surface of your teeth and an impression will be created. The impression is sent to a dental laboratory where the veneers will be crafted.
In the meantime, we'll provide you with a temporary set of veneers so you'll be accustomed to how your teeth will feel when you receive your custom veneers. This will also keep your teeth safe until your veneers are ready. At this point, you will be able to return to the practice, and your permanent veneers will be placed. Small adjustments will be made to give you a perfectly comfortable and natural smile.
The Benefits of Veneers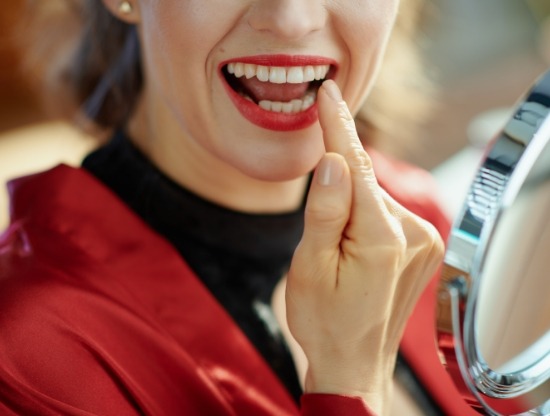 Dental veneers provide all sorts of different benefits for patients who are ready to part with aesthetic imperfections. Here are just a few of the pros:
Long Lasting: When they are cared for properly, dental veneers can last upwards of 15 years.
Natural-Looking: Veneers are placed in a way that makes them appear like your real teeth. No one will be able to tell that you've had them placed.
Stain Resistance: Dental veneers resist stains much better than natural tooth enamel. They are a long-term whitening solution.
Customized: Veneers are crafted to be the exact size, shape, and color necessary to blend in with the rest of your smile.