Dentures – Rocky Hill, CT
Restore Your Smile
with High-Quality Dentures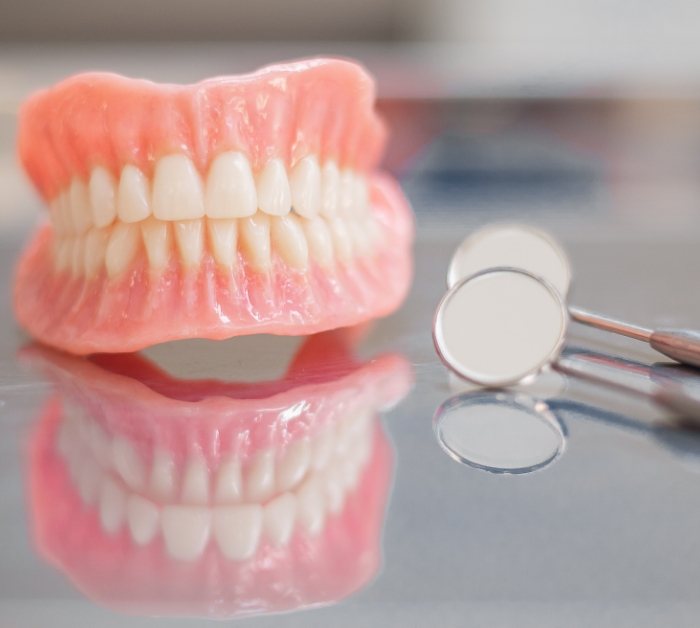 Whether you are only missing a few teeth, or you are missing all of your teeth, you definitely know the struggle when it comes to speaking, eating, and other basic daily tasks. Fortunately, missing teeth doesn't mean that you have to go the rest of your life without them. There is an affordable tooth replacement option out there. Our team at Dental Essentials can restore your smile with high-quality dentures in Rocky Hill. To learn more about dentures or to schedule an appointment, give us a call!
Why Choose Dental Essentials?
High-Quality Materials for a Natural-Looking Smile
Three Experienced and Dedicated Dentists
We Accept Dental Insurance and Other Financing Options
Who is a Good Candidate for Dentures?
Dentures in Rocky Hill are recommended for patients who are missing multiple, most of, or all of their teeth. Depending on the location and number of missing teeth, our team creates a plan that is personalized in order to give the patient optimal comfort and functionality. It is important to note that if you have any existing oral health issues, like periodontal disease, tooth decay, or other damage, they will need to be addressed and treated beforehand. When you get your smile back, you want it to be healthy!
Types of Dentures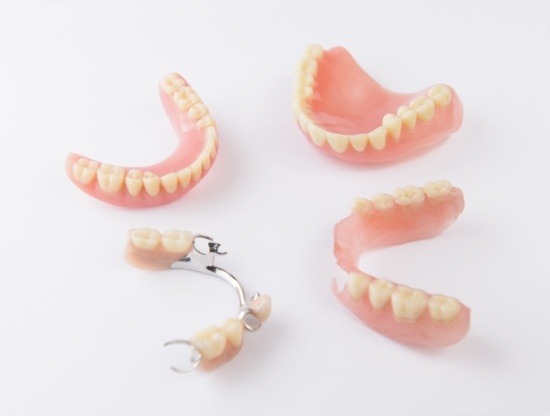 There are several different types of dentures to address different needs. Depending on the state of your smile now, we will determine which of the following is right for you:
Partial Dentures
If a dental bridge isn't enough to replace your missing teeth, a partial denture may be the right option for you. It effectively restores teeth on opposite sides of the mouth and prevents neighboring teeth from shifting. This type of denture is customized to fit perfectly in your mouth so you won't have to worry about it looking unnatural or shifting around.
Full Dentures
While partial dentures rely on the surrounding teeth to stay in place, full dentures rely on the overall shape of your mouth and the natural suction of the gums. Full dentures replace an entire arch of missing teeth. For both the top and bottom arch, it's designed to have a gum-colored base and enamel-colored replacement teeth for a natural appearance.
Implant Dentures
For a longer-lasting, more stable smile, dental implant dentures are available. After placing a series of titanium dental implants throughout the jawbone, your custom denture can easily be attached. This method allows for 70% of your chewing function to be restored. You won't need to worry about replacing them either because dental implants are designed to last for many decades.
The Benefits of Dentures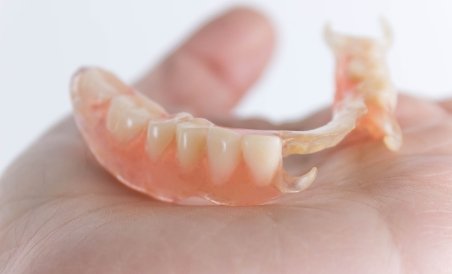 By choosing dentures in Rocky Hill to replace your missing teeth, you are bound to experience the following benefits:
Easy maintenance
Long-lasting
Supports facial muscles
Natural appearance
Increased confidence
Improved speech
Easier eating
Covered by most dental insurance plans